On 29 November 2018, the second AAQ Institutional Accreditation Day took place in Berne. The topic was "Quality concerns everyone! How participation is lived at Swiss higher education institutions".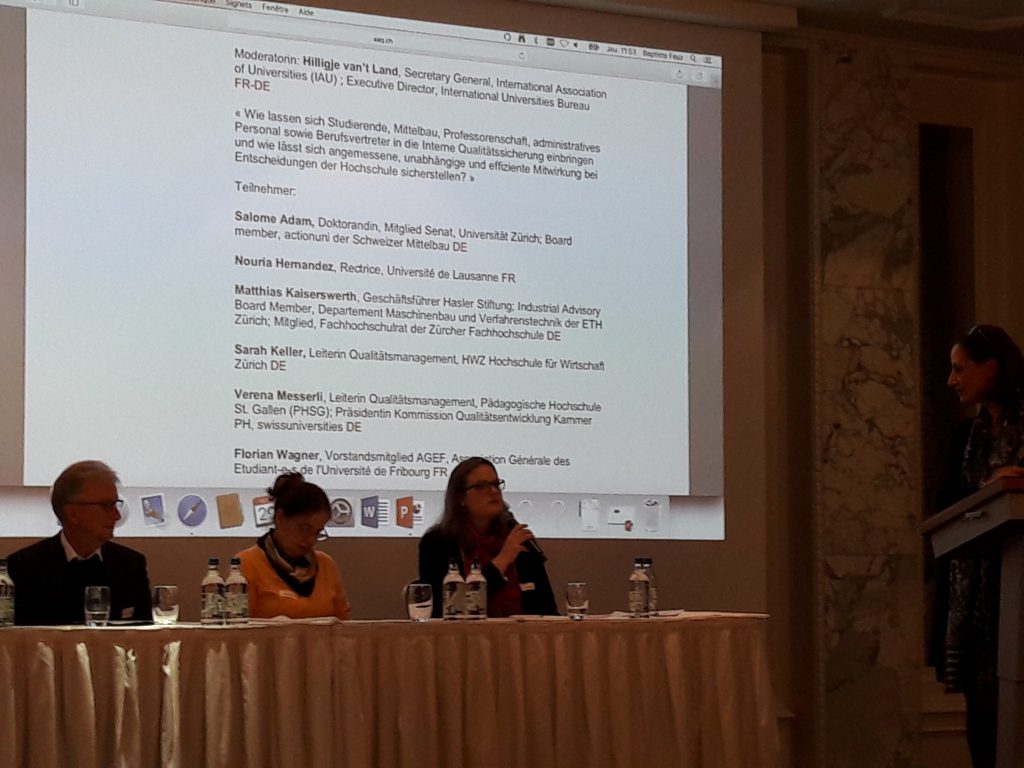 The program and presentations can be found online (DE / FR).

Salome Adam, co-president of actionuni, participated in the podium discussion on "How to include students, non-professorial academic staff, professors, administrative staff and representatives from practice into internal quality assurance and how can participation of those groups in decision making processes in an independent and efficient way be ensured?"

Carla Duss, representative of actionuni in the Swiss Accreditation Council, and Andrea Zimmerli, former board member of actionuni, lead a discussion table on the perspective of non-professorial academic staff in the quality management system in general and the accreditation process in particular.

Three rounds of lively discussions centered around questions like:
Who is the "Mittelbau"? How can it be defined at the different types of universities? We are a very heterogeneous group, which is challenging to be represented.

Members of the Mittelbau are competing for future positions in academia. This may be hindering joint engagement.
Universities prefer continuity, however, Mittelbau members are often employed only for a limited time and changes in Mittelbau representatives are frequent. Therefore, participation must be ensured at institutional level, providing enough resources and adequate conditions.